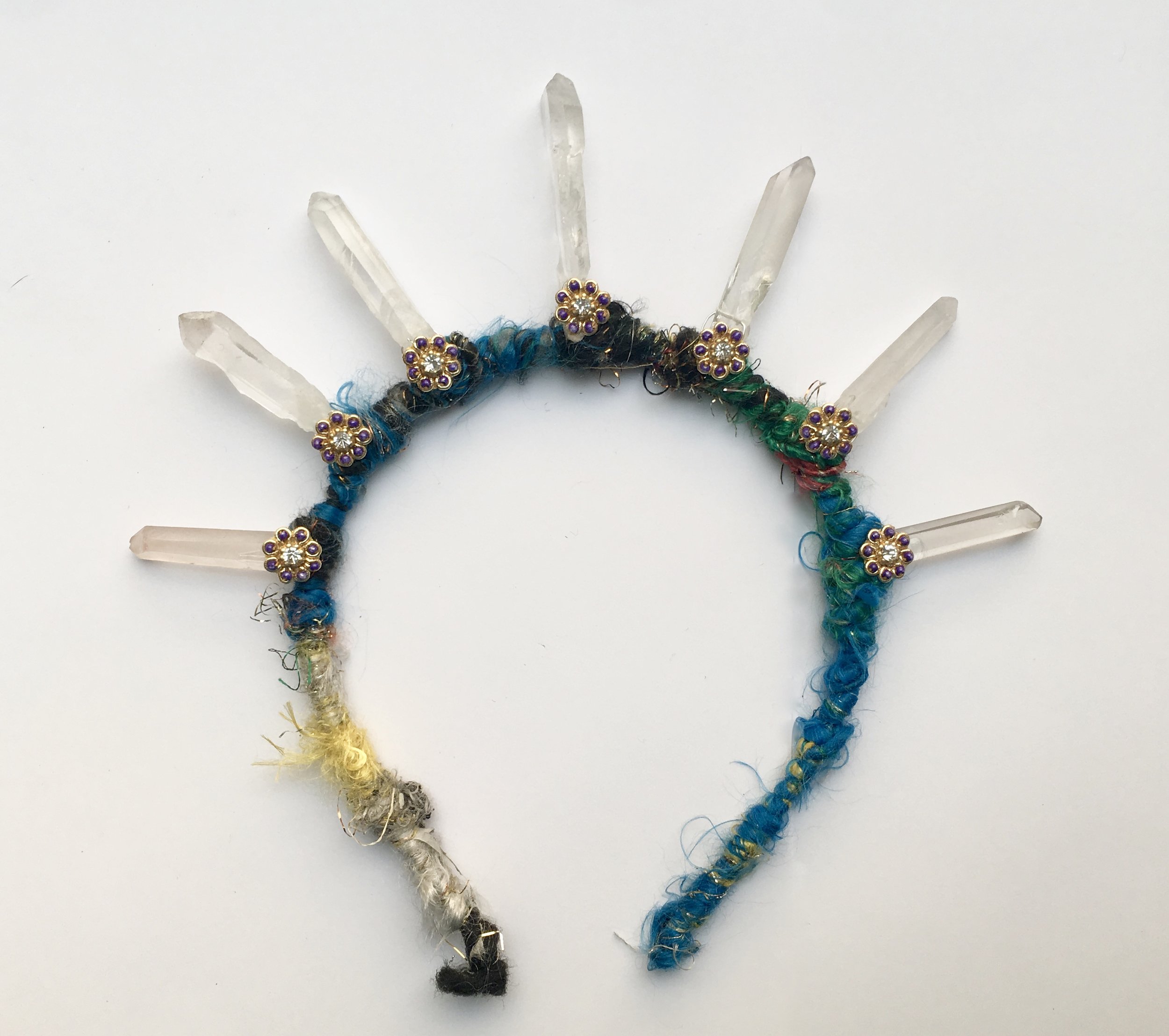 Shop
sold out
The Devi
Made with recycled Indian saris and gorgeous crystal quartz, you are likely to stun in this vibrant headpiece.
This crown is made to order. Crown may vary slightly in size, shape and color. Sari fabric is chosen at random, but will include a variety of different colors.
I am handcrafted with matte clear crystal quartz, Indian embellishments and 100% recycled saris, handmade and fairly traded from India. I am sturdy, but please be gentle with me.
This crown can also be made with polished clear and angel aura crystal quartz. Please specify in the notes if you'd like alternate crystals.