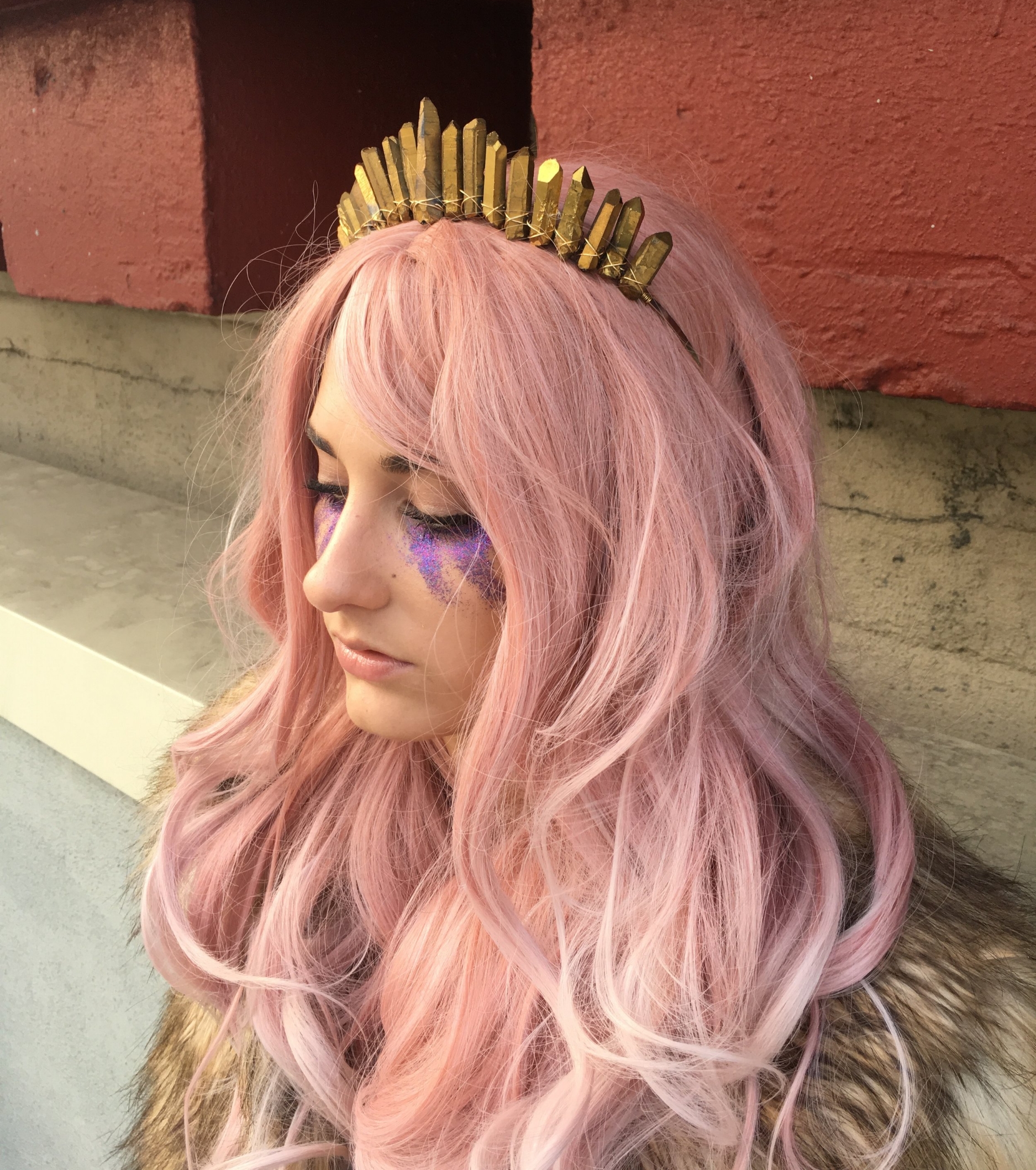 Shop
The Cleopatra
Time travel to 30BC and become a powerful queen.
This crown is made to order. Crown may vary slightly in size and shape.
I am handcrafted with gold crystal quartz and lined with lace. I can be worn as a crown or headband— use bobby pins for extra reinforcement. I am sturdy, but please be gentle with me.